The ability to weave a story together from one's imagination is a rare gift. Authors who hone their skills and practice their craft regularly have the ability to output magnificent tales that touch readers the world over.
The narratives they paint and the characters they create shape the ways we grow, learn, and live. The most memorable writers strike a chord with readers which runs so deep that their works last for hundreds or thousands of years. This is the power of writing and the impact one author can have on the world.
Authors like Dr. Seuss, Mark Twain, Steven King, Ernest Hemingway, and William Shakespeare were so adept with their writing skills that they have become household names. I could have easily said "Seuss, Twain, King, Hemingway, and Shakespeare" and every person reading this would know who I was referring to.
We will likely remember them forever, and for good reason! They've touched us with memorable characters, public commentary, and joyous imagery. Their observations about humanity were so powerful and profound that their work stands the test of time.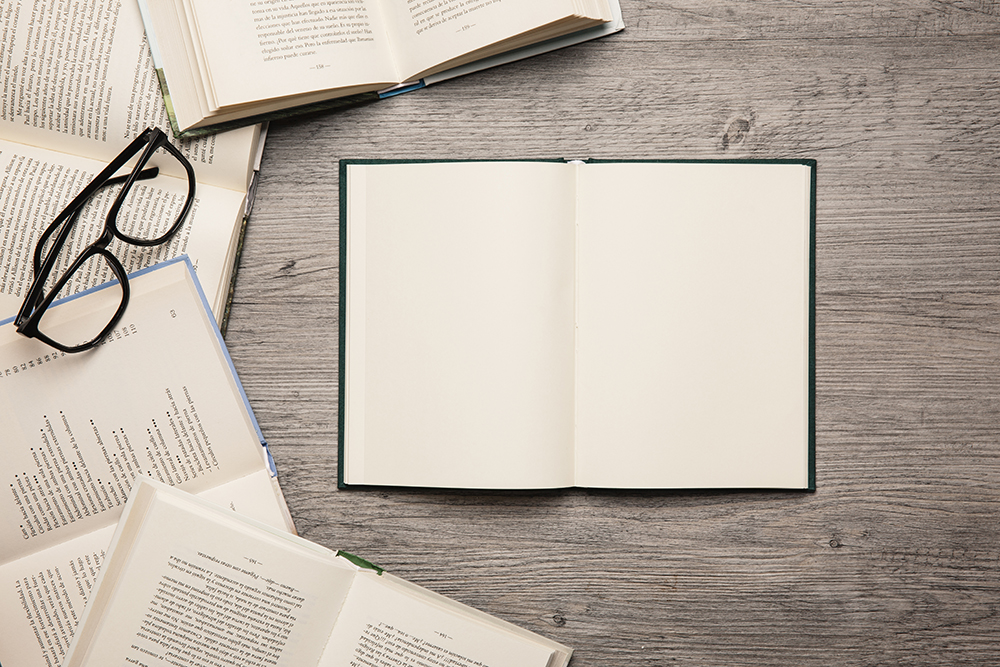 Creating an Image for Yourself
If you're an aspiring author, you should know that you've got a vast sea of competition and a lot standing in your way. Most importantly, you've got a lot of work to do to rise to the top. Whether you're just starting out or you have a number of published works under your belt, it's vital to identify your target audience and find the best way to engage with them. However, this can be a tough call sometimes and a tricky task to accomplish. You must create a distinct style and image for yourself and your writing. Finally, you must engross others within it.
Author J.K. Rowling knows her audience well. Originally, her books were aimed at older children and young adults. Upon publishing Harry Potter and the Sorcerer's Stone in 1997, the millennials were beginning to come into their own. Meanwhile, Rowling recognized that she was writing for a new generation.
As the years went on, she continued to develop engrossing stories that captivated her current audience and drew others in with each release. As those children grew into young adults, she remained focused and faithful to them. Over time, they matured and so did her story telling. Most importantly, her marketing strategy matured as well.
As a result, she's cemented herself as one of the greatest, most popular authors of the Generation "Y" demographic. Her original readers are now in their early to mid 30s and she's writing for a whole new generation. However, she hasn't lost sight of her original audience and continues to grow with them. Rowling's website is a prime example of this fact.
New Tactics for a New Market
Millennials were the first generation to be raised with the internet. They've watched it grow, change, and mature over time. Recognizing this fact, Rowling's website has also grown and changed to match her audience's styles and preferences. It's sleek, simplistic, and beautifully designed. The home page tells her tale and shows visitors who she is. We understand so much about her. Just like the characters in her books, we can see the "character" she has created for herself. The most amazing part is that all this information is relayed to us in a single image. That's powerful stuff!
Most authors can only dream of achieving that level of fame, fortune, and admiration. This type of success and notoriety can be achieved, but it will take some effort on your part. Aspiring authors must take the steps necessary to present themselves in a professional manner. To be taken seriously, their website should highlight their style, writings, and scholastic achievements.
Ultimately, if your books are good, you'll be able to retain your current readers. To attract additional ones, you must utilize your site to develop a persona. Do you have an image of who you are and who your writing appeals to? If not, now is the time make that choice. Your career depends on it.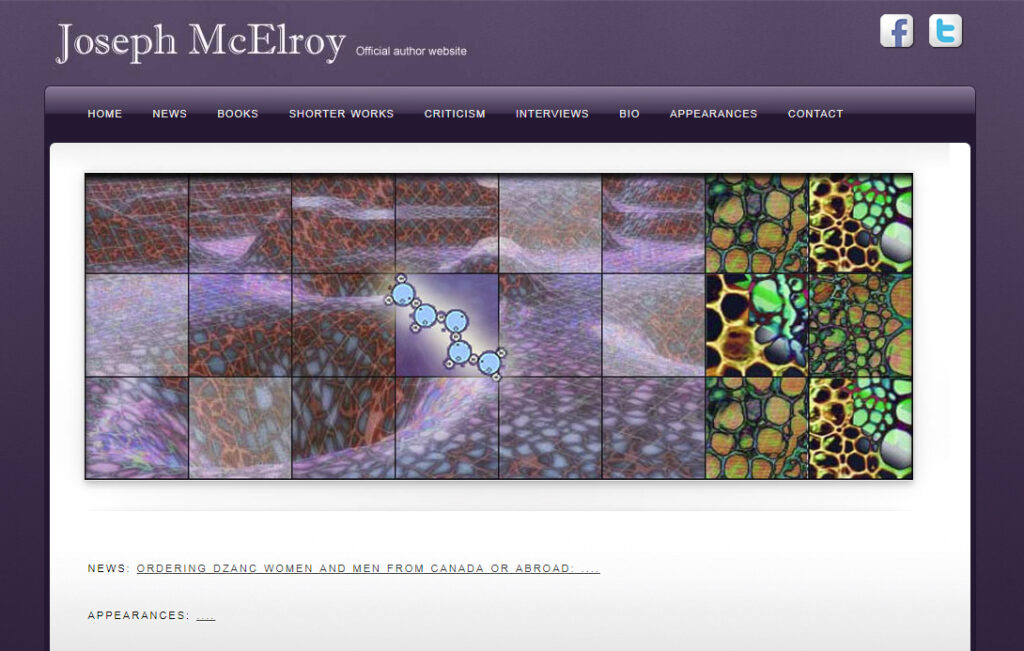 Times Have Changed
As technology changes, so do we. The ways in which we market ourselves have changed drastically over the past 20 years. Print ads and promotional material are not unheard of, however they will likely go unseen or be ignored.
Unsurprisingly, modern audiences have learned to tune out dull and uninteresting content. Today, the internet is king. Any author who wishes to publish and sell their material effectively must present themselves in a clever, professional manner. However, many authors may not know where to begin.
Quite often, the first thing that comes to mind is to create a website for yourself. This should be any business owner or professional's first priority. Sadly, I see so many authors set themselves up for failure when they hire the wrong designer or attempt to take the job on themselves.
Authors create amazing stories and worlds just waiting to be discovered. Making a poor first impression with your website may prevent that discovery from ever taking place. Ultimately, the damage you're doing could cost you fans, sales, and the success you're looking for.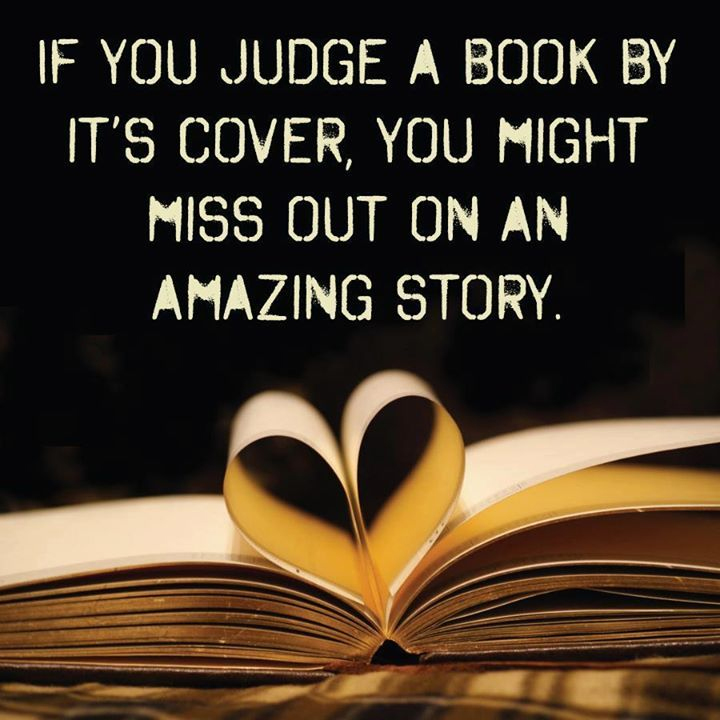 You'll Never be Noticed if You Remain Hidden
While the cost of a functional, professionally-designed site may seem daunting at first, one must understand that a site is an investment and not an expense. I've referenced this topic in my article "Websites are the New Business Card" and it couldn't be more applicable to professions of this nature. Authors are the spokesperson of their brand and the face of everything they create.
We've all heard the saying "don't judge a book by its cover. However, we continue to do so in all aspects of our lives. This is true whether we're renting a book from the library or picking a movie to watch on Netflix. It's wired into us and it's something we have little control over. Keep this in mind when choosing how you present your digital self.
You can't afford to waste the opportunities that present themselves. Your website speaks volumes about you. A beautiful site with a signature style will tell visitors "I've got something to say and I'm worth your time." Similarly, a good website will clearly illustrate to prospective publishers, financiers, and production studios that you're a force to be reckoned with.
Don't allow an ugly or outdated design to detract from your brand and turn people away before they give you a chance. Make sure it clearly states what you're looking to portray and tells the story you want your audience to hear.
How Will You Tell Your Own Story?
Remember, you're telling your own story and creating your own "character" every time you make a move online. What will your site tell them?
Whether we like it or not, first impressions are everything and looks matter! With that said, how are you going to hook newcomers and what are they going to get from your site? How will you get them to wait in lines for your next book? It all starts with first impressions and the development of your image.
It's of the utmost importance that you understand that having a professional website is only part one in a series of steps. A site is not the end-all-be-all. However, after reading this, you should understand that your site is your creative hub. It's an epicenter where all other things flow from. It's a focal point created for you to match the personality you're looking to portray. Most importantly, it's a declaration of yourself as a professional artist. Make sure you're sending people the right message.
Are You Looking for Assistance with Web Design?
The experienced and trustworthy staff at Wonder Web Development is here to help you design a website that truly encompasses your brand. We take pride in our work, care about our clients and love to see you succeed. After all, your success is a reflection on us.
Interested in learning more? Please feel free to contact the pros at Wonder Web Development for a free consultation. We're based in Sparks, NV right next to Reno, NV and we happily service clients all over the United States. We can't wait to hear from you!

You can reach us by phone at 775-527-3618 or by email at Consults@WonderWebDevelopment.com.