The following blog article was written for comedian Marc Yaffee.
With 2019 beginning to wind down and 2020 on the horizon, it's time to recognize a comedian who's made big strides and an even bigger impact on the comedy scene this year. That man is Marc Yaffee.
Comedic Diversity & Skill
Marc Yaffee is a comedy veteran who's been professionally performing and touring around the world for nearly two decades. One of the few Native American comedians in the country, Marc Yaffee has a unique take on a number of issues that many of his peers in the industry simply can't relate to. It's a gift that gives him a keen edge over the competition and guides him when crafting his hilarious jokes and routines.
Naturally, Marc has been a staple at Native American casino showrooms and tribal celebrations for years. He has spent his career making appearances all over the United States and across 11 additional countries.
Recently, Yaffee was booked to perform for a month straight on the Holland America Cruise Line. Twice! Would it be cheesy to say he made a big splash? Most likely, but I stand by it.
It should go without saying that it takes a special skill set and dedication to your craft to perform for 3,000+ guests, 3 days a week, for 28 consecutive days. That's a lot of work, and not something many comedians could pull off. Of course, this speaks volumes about Marc's talents and prowess as a comedic artist.
Integrity and Ingenuity
Like the legendary Bob Hope, Yaffee is a big supporter of our troops deployed overseas. He has generously dedicated his time performing his unique brand of comedy for US troops in Iraq – a true gift to the men and women putting their lives on the line to protect a nation in turmoil. One can't deny Yaffee is a man of great character.
Unlike most comedians, Marc Yaffee is able to craft and perform both "clean" comedy and comedy which appeals to adult audiences. Earlier this year, Marc made a big impact with his hilarious Dry Bar comedy special "Mid Laugh Crisis." For those not in the know, Dry Bar Comedy specializes in featuring clean comedic routines that appeal to and can be enjoyed by a wide range of people and age groups.
The special was exceptionally well-received by audiences all around the country. Unsurprisingly, "Mid Laugh Crisis" catapulted Yaffee into the public spotlight, as clip after clip went viral on Facebook. You can find a few of the highlights from the special on YouTube. We've provided links for your convenience below:
The Joys of Begin a Driver's Ed Teacher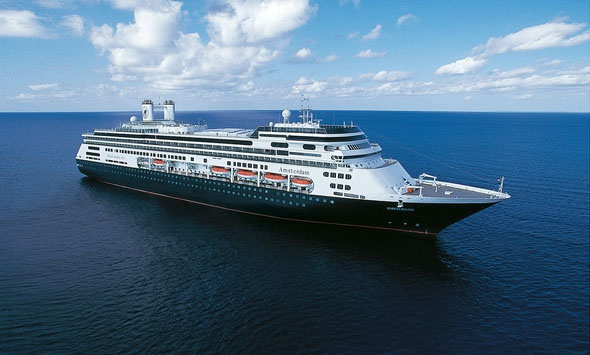 Marc Yaffee Live
I was fortunate enough to catch one of Marc Yaffee's appearances at the Laugh Factory in Reno, NV earlier this year. It's an intimate venue that allows the crowd and performer to interact up close and personal – may favorite way to experience comedy shows.
His appearance came not 3 weeks after the release of his Dry Bar Comedy special. Yaffee was scheduled to perform alongside the hilarious Mitch Fatel, so naturally, I was excited for what would surely be a fantastic show. I was not disappointed!
Having recently watched "Mid-Laugh Crisis" on the free Dry Bar Comedy App, I expected a large portion of Yaffee's material to be recycled or rehashed. After all, it's very common for comedians to reuse and rework recently-used jokes.
However, I was taken by surprise by how much new material he had ready for the show. Additionally, I was impressed with how well he played off of and interacted with the audience. He was able to adjust his tone and content to the group he was performing in front of with ease. I was extremely impressed.
How Does That Happen?
Additionally, Marc Yaffee began recording and streaming his new podcast "How Does That Happen?" in February. Yaffee developed the concept for the "How Does That Happen?" podcast in late 2018. The idea for the podcast came about from Marc's fascination with people driven to seek out or survive record-breaking behaviors that most people would never even imagine attempting.
"How Does That Happen?" spotlights the craziest record-holders, wannabe-record holders, and should-be record holders. Marc Yaffee co-hosts the show with his good friend and fellow comedian Dave Mencarelli. The two interview men and women who've claimed some of the most unusual records and highlight others whose achievements aren't in any record books, but should be.
So far, the show has premiered to great reviews and is already developing a solid following of fans around the country. As of today, Yaffee has released 8 episodes of the podcast and has a number of fantastic guests lined up for the future. If you'd like to listen to "How Does That Happen?," it's available on his website. Additionally, episodes are available for free on a number of streaming sites. These include iTunes, Stitcher, and TuneIn.

Catch Him if You Can
It's abundantly clear that Marc's career hit some major milestones in 2019 and we don't see it slowing down any time soon. He's truly a gem in the world of comedy. Clearly, a talent to keep a close eye on in 2020. Plan to see his name and face appearing all over in the months to come, and don't miss him when he comes to perform live in your town. You'll surely be sorry if you do.
If you're interested in seeing Marc Yaffee live, you can check his tour calendar for dates and appearances. If you're interested in booking Marc to appear in a club, venue, or private event reach out to him here. Interested in having Marc appear in your next film or television show? He can be reached for media inquiries by calling (707) 489-5561. He can also be reached by connecting with him on his official LinkedIn page. Additional contact information can be obtained on his website's contact page.
We recommend you keep in touch with and follow Marc Yaffee on his social media pages. These include Marc's Facebook, Instagram, and Twitter. Additionally, you can also check for podcast updates on the "How Does That Happen?" official Facebook page.
Are You Looking for Assistance with a Blog Campaign?
If you're looking for an experienced and trustworthy team to execute a successful blog campaign or press release, the staff at Wonder Web Development is here to help. We take pride in our work, care about our clients and love to see you succeed. After all, your success is a reflection on us.
Interested in learning more? Please feel free to contact the pros at Wonder Web Development for a free consultation. We can't wait to hear from you!
You can reach us by phone at 775-527-3618 or by email at Consults@WonderWebDevelopment.com.